2014 ANNUAL CONFERENCE
"The Value of ALL Water"
Halifax Marriott Harbourfront Hotel
Halifax, NS
October 19-October 22, 2014
For more Conference details and information
about Halifax, NS, check out the Conference page
Read more...
2014 SPONSORSHIP OPPORTUNITIES
2014 Annual Conference Sponsorship package now available!!
Click here to download now! (PDF Format)
"Deadline extended to August 1!"
VISIT OUR SPONSORSHIP PAGE HERE !
PHOTO CONTEST WINNERS
Click on the image below to view a higher resolution image.
CDN STOCKHOLM JUNIOR WATER
PRIZE
Congratulations to this year's winner of the Canadian Stockholm Junior Water Prize!
Hayley Todesco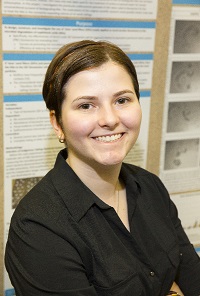 Queen Elizabeth Junior Senior High School
Calgary, Alberta
Read more...
LLOYD DOUGLAS SCHOLARSHIP
The Atlantic Canada Water and Wastewater Association (ACWWA) renamed its annual scholarship in 2010 in recognition of the dedicated service rendered by long-time member and tireless ACWWA supporter, Lloyd Douglas.
**2014/15 CALL FOR APPLICATION NOW OPEN.**
Click HERE to download a PDF with more information and instructions on how to apply.
Read more...
AWARDS
Now Accepting 2014 Award Nominations!
ACWWA provides applicable AWWA and WEF awards, and ACWWA awards such as the MacNab Award, and awards for Volunteer of the Year, Project of the Year, and Operator of the Year.
To read descriptions of each award and to make nominations click HERE.
To view past recipients of each award click HERE.
Read more...
ABOUT US

The Atlantic Canada Water & Wastewater Association (ACWWA) is a 'Section' of the American Water Works Association (AWWA) and a 'Member Association' of the Water Environment Federation (WEF).
Become a Member now by joining
Read more...
2014 Conference News
2014 ANNUAL
CONFERENCE

OPENING CEREMONIES BEGIN IN
2013 Conference Presentations available online!
Click HERE to view them now!